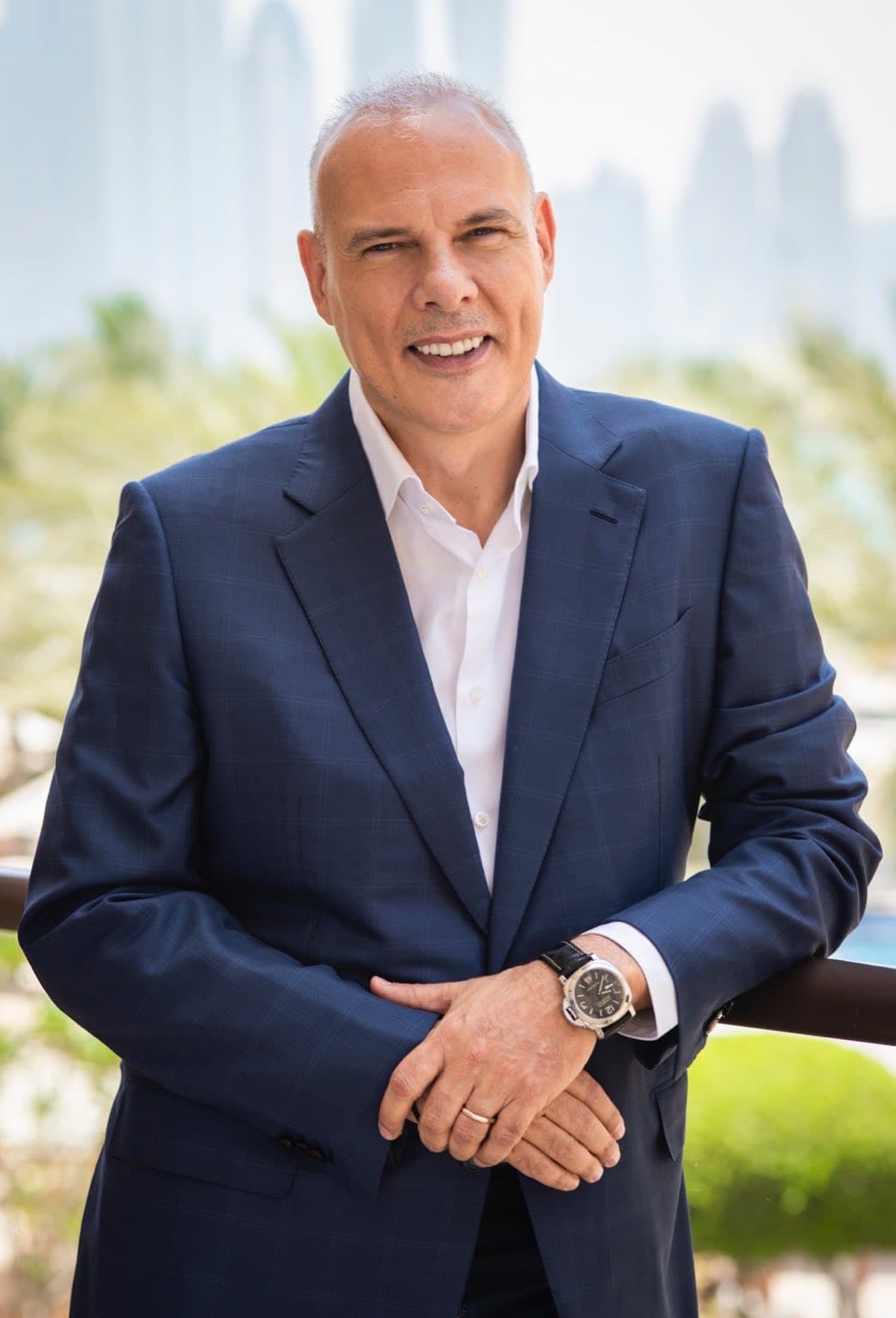 Due to travel restrictions, tourism was one of the first sectors to be hit by coronavirus pandemic. It is already clear that tourism season in Croatia will fail, while those who still manage to survive the year will have to get used to the new ways of working, which will include numerous epidemiological measures, at least until a vaccine or cure for COVID-19 is discovered.
We recently analysed the business of the largest tourism companies on the Adriatic and the conclusion is that they have enough strength to endure this season although it is clear they can expect significant decline. But this crisis can also be seen as an opportunity for everyone in the tourism sector to hold on for a moment and take a pause to revise their business after a decade of constant growth.
We talked about the future of tourism in the circumstances of the fight against the pandemic with Petros Stathis, a Greek-Montenegrin businessman, owner of Adriatic Properties, company managing the resort of Aman Sveti Stefan resort in Montenegro and the Aman Venice.
REDEFINING THE TOURISM OFFER
Stathis believes that change in the tourism sector is already happening, and that in the short-term tourism will suffer huge losses and affect the creation of a crisis in many related industries.
– When global economy recovers from the crisis, it will take some time to influence the recovery of tourism sector, until we are back to old revenues, or until we can expect growth. What is important at the moment, is for the tourism sector to make the most of this idle time. Now is the time to review the quality and type of services, adapt to new, stricter hygiene and safety standards, which will be maintained in the long run, and create a recovery plan. Now is also time to redefine the offer in tourism, those who are strong and capable enough, built on quality not quantity, will survive, says Stathis.
– This crisis is a time for investment in quality staff, education, development of new products and services, time for analysis and optimization of business processes. Perhaps most importantly, invest in relationships and communication with guests – existing ones, who already know what you are offering, but also those who are dreaming of traveling again and visiting new destinations, explained Stathis, as he says he can expect the quality of the tourist offer to increase in the future in general since we are learning from this situation which will make us more prepared and resilient to future similar crises.
SITUATION WITH COVID IN MONTENEGRO
Since restaurants and bars have been opened recently in Croatia, we witness what adaptation to the pandemic looks like in practice. Intensified disinfection measures are applied, staff is protected with masks, and tables are spaced apart, so the capacity to receive guests is much smaller.
By the time the situation in the world started to be serious with several countries having already lots of cases, although we didn't have any case in Montenegro, our company swiftly developed and prepared a detailed strategy for the re-organization of business activities and protection of our guests and staff. The most important task was to safeguard our guests (which we had all the way till the end of March) and our staff, being confident that they were safe with us and in their working places.
We organized presentation for COVID-19 safety precautions for all of our staff, completed the procurement of all the necessary equipment and goods, started to conduct all the protection measures in our facilities as prescribed by the WHO, and by the time the Montenegrin Government enacted the emergency measures we already had a sufficient number of masks, gloves and disinfectants/sterilizers, says Stathis.
The question arises to what extent the epidemiological measures implemented are at all compatible with the notion of luxury vacations. In Croatia, we could hear from some people in the industry that they do not want their hotels and restaurants to look like hospitals. Stathis says that it is easier to comply to epidemiological measures in luxury accommodation, because facilities in this segment have more space.
A HIT ON THE GDP OF TOURISM ORIENTED COUNTRIES
"Luxury accommodation, as a standard, offers more space per individual guest, so social distancing is facilitated, both for guests and staff. It also means that maintaining high hygiene standards is easier. Also, tourists who consume offers that include a luxury vacation are most likely to use the opportunity to arrive at their destination by private transport and thus it is easier for them to comply with epidemiological measures. For this reason, we can expect that luxury tourism will adapt more easily to the so-called "new normal" and recover sooner from the crisis. "
Tourism makes large part of GDP in most of the Mediterranean countries and decline in visits will strongly affect their economies.
– For Montenegro, year 2019 was the best in history when it comes to tourism and hospitality, the country was visited by more than 2.6 million tourists and had 14.5 million room nights. Tourism as industry is making 24% of total Montenegrin GDP but the impact of tourism in Montenegro is much more than that since a lot of other industries are dependent of tourism. The situation at this stage is quite adverse and it's getting worse, big touristic agencies and tour operators are cancelling their arrangements with local hoteliers and agencies, while individual guests are massively cancelling the reservations with no money inflow from such revenue stream, says Stathis, explaining how his company decided to keep all of employees and preserve the organization human capital, although the outlook for this year will be negative for his business.
CHANGE IN TRAVEL HABITS
There is a possibility that due to travel restrictions and anti-epidemic measures, there will be changes in people's habits when it comes to travel.
– Nobody knows how long the current situation will last nor how the virus will behave in the future, therefore it is very difficult to address the impact on future seasons. We will need to assess how global population will be allowed to travel and if any of their habits will change on the medium term. We also realized that old habits are often slowing us down and what we thought would never change is instead no longer necessary. Undoubtfully, this loss of innocence is a new way of being-in-the-world, says Stathis.
A similar thing happened after the 9/11 attacks. Touching things, being with other people and breathing the air in an enclosed space can be a moment of great concern. The perception of comfort of being in the presence of others might need to be replaced and worked through in its core. We might be asking ourselves if there is any good reason to do this in person and not online or remotely. This way of thinking will change the way we travel and behave as tourists, says Stathis.
OPPORTUNITY TO CREATE SUSTAINABLE TOURISM
There are many messages, Stathis says, this crisis sent to the region. "One of the most important is the enormous value of education translating into knowledgeable professionals who are passionate about their work. Talents and great minds that are anywhere in our society as I am sure they are already securing great achievements. We also learned to adapt and change. People are rethinking their businesses being more efficient and flexible. We learned that technology could help us much more than we are actually using it in the Balkans, bringing light-speed effectiveness. We relied on online media to provide us with critical, crucial information during the crisis and we saw some glimpse that indeed E-government is possible".
Until this year, many complained about the excessive number of tourists in certain destinations, and now they have been given the opportunity to introduce new rules and set grounds for sustainable tourism development.
"This situation can be seen as the perfect opportunity for destinations such as Dubrovnik, Split or Venice, to introduce new rules in terms of limiting the number of guests – which is something that has long been talked about. Now is the opportunity to create new strategies in cooperation with the city authorities and introduce new rules that will ensure a better destination experience, because they will eliminate unbearable crowds, preserve the cultural and biological quality of destinations, improve the quality of life of locals in the same time – in short, return the destination back on the rails of sustainable tourism", says Stathis.
REVIEW OF BUSINESS AND OPERATIONAL MODELS
Even doe at this point protecting people's health and well-being is absolute priority, Stathis says it is still important for investment professionals and entrepreneurs to learn from these challenges and to take this opportunity to relook into their business and operating models.
"In the near term, SMEs will have the urge/prospect to look at their cost structures and understand where they can save costs. They will relook at their product sets and pricing strategy in the transition period so to be ready to drive demand right after. Inevitably, revenues and profits are going to be impacted as demand is going to drop and will force organizations to suffer in the short term especially in the sectors such as retail, hospitality, and transportation.", says Stathis."